Microsoft Ads is the advertising network for the Bing, Yahoo and AOL search engines . To understand all the specificities of this advertising network, and to succeed in creating attractive campaigns, our Akolads team gives you its best advice.
Bing Ads

: Great

Growth

Opportunities
Bing Ads is used in SEA (Search Engine Advertising). As a reminder, the SEA is a paid referencing which allows to highlight products and services on search engines.
Bing is the world's second largest search engine after Google.
Each month, the Microsoft Ads network attracts more than 372 million requests : enough to boost its growth opportunities by making itself known through a network too often neglected by companies. To stand out from the competition, this is a major ally on which to bet!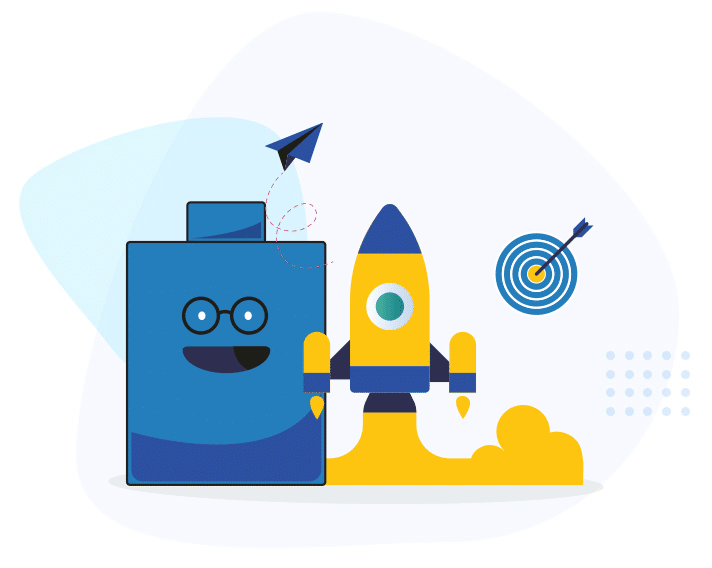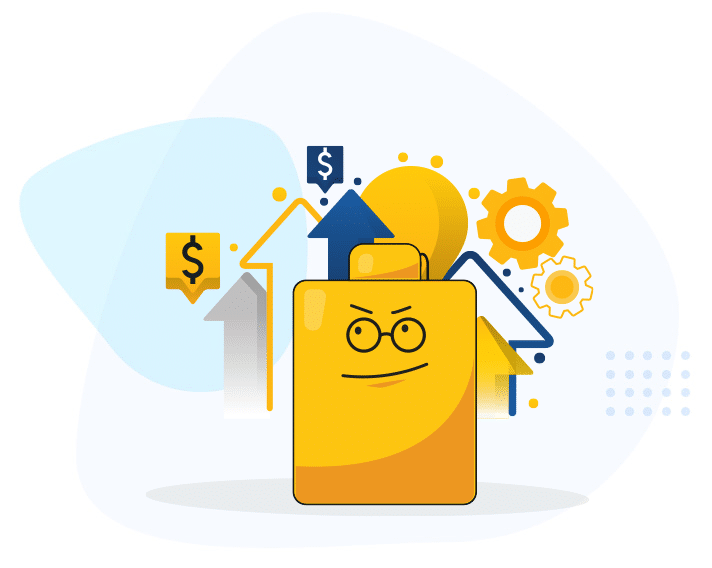 An interesting
ROI

on Bing Advertising

Microsoft is an evolving network with several differentiating products compared to Google. If you want to turn to a promising search network , creating campaigns on Microsoft Ads is a strategy that could prove to be a winner.
One of the big advantages of Microsoft Advertising is its price. Often, costs per click (CPC) are lower on Microsoft Advertising than on Google Ads, on comparable campaigns. So if the returns on ad spend are often higher.
Bing advertising:

targeting

professionals
Microsoft Ads makes it possible to target professionals with the integration to the Linkedin network . If you carry out your activity in B to B, this can be a particularly interesting opportunity, which will help you to develop your turnover effectively.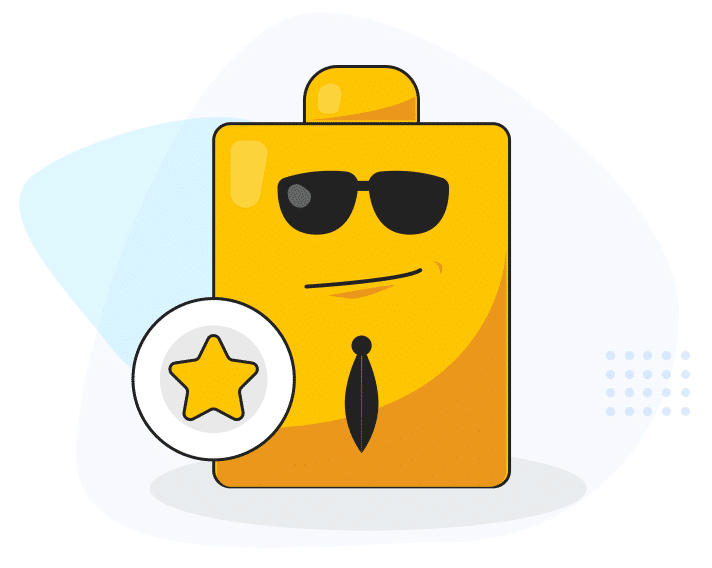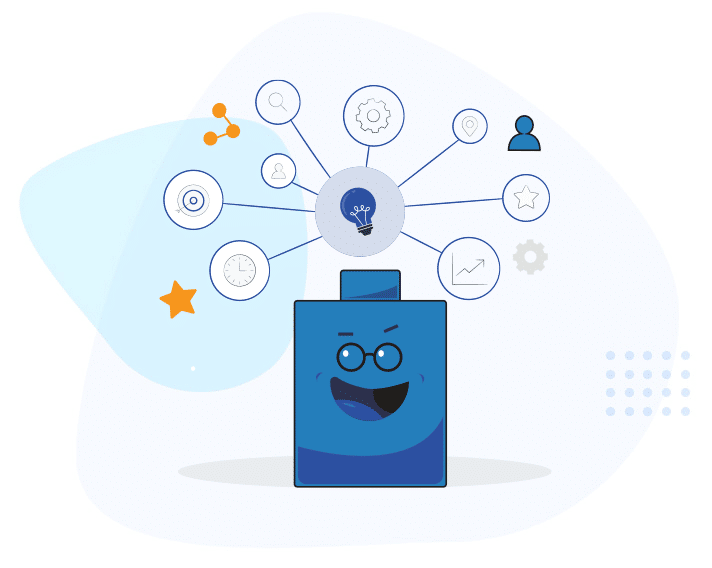 Import your
Google Ads campaigns to Bing Ads
Do you already advertise on Google Ads ? If your campaigns are successful, and you want to capitalize on them, you can easily import your Google Ads campaigns into Microsoft Advertising !
Bing Ads: several
types of possible campaigns
Microsoft Advertising aims to make your advertising campaigns profitable through better targeting of your prospects or customers. This advertising network allows you to create campaigns by bidding on the most relevant keywords for your business. On Microsoft Advertising , several types of campaigns are possible: Search, Shopping, Remarketing and DSA (dynamic search ads) .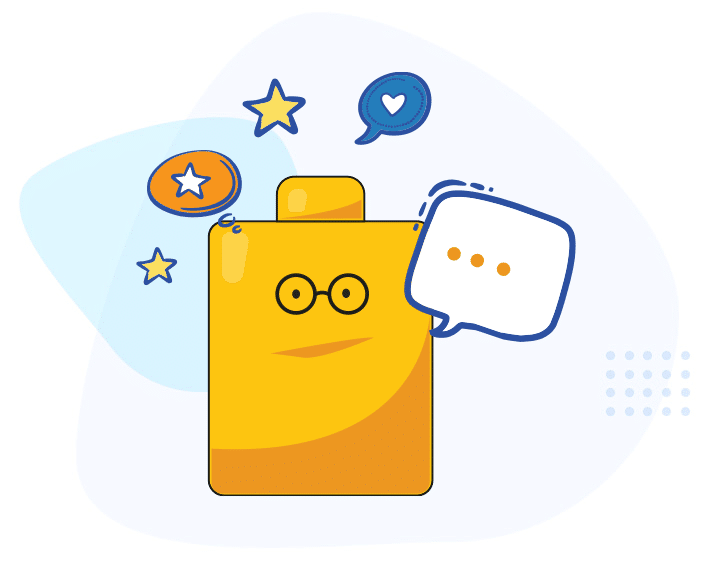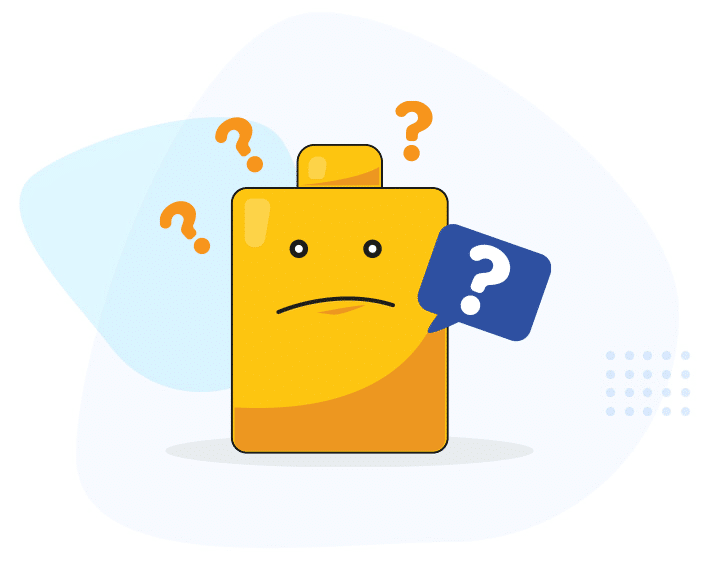 What are the
particularities

of Microsoft Ads?
The audience of Microsoft Ads has several particularities. First of all, we notice that it is used to making a long-term commitment to the services or products presented through this advertising network. In addition, the audience exhibits a frequent buying tendency . Internet users are active there daily , which increases your chances of getting noticed. And finally, there is a tendency to buy online which is 26% more important than the average Internet user.
Bing advertising: create
tailor-made campaigns
Thanks to Microsoft Ads , you can configure and modify several essential criteria for your campaign, in order to improve it and take advantage of a better ROI . Optimization of keyword bids, targeting by proximity, choice of language, time, broadcast duration, day of display of each ad: every detail can count to boost your visibility!
You can also change the geographic areas to target exclusively, the age and gender of the audience you are targeting. You have the option of targeting buyers based on the latest purchases made online, and can choose to broadcast your ad based on the type of device used (computer, smartphone, tablet, etc.).
To create an effective campaign , and succeed in reaching your target, our team helps you choose the best parameters . To take advantage of all the advantages of Microsoft Ads , that's the secret!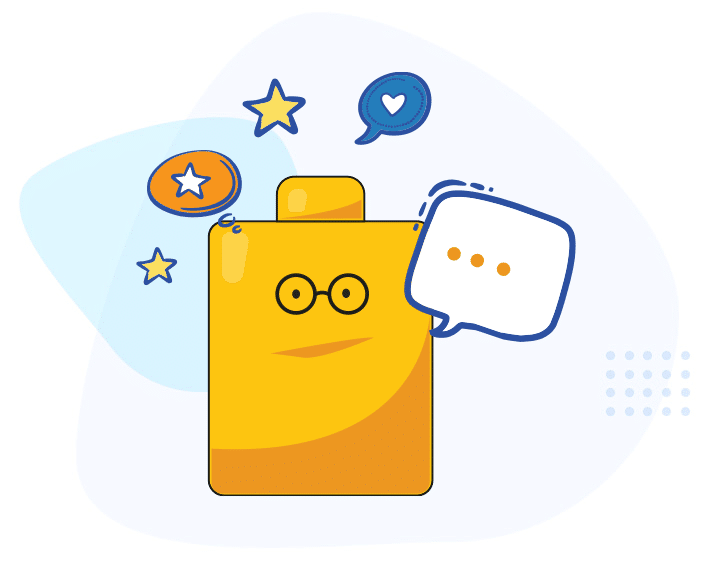 frequently asked Questions
What types of sponsored ads can I create on Bing Ads?
Microsoft allows you to choose between two types of ads: search ads and audience ads. Search ads are displayed at the top of search results, while audience ads are displayed in non-search locations (in articles, for example) on sites such as Microsoft Edge, MSN, Outlook and other partner sites. Most advertisers new to Bing Ads prefer to start with search ads, which are easier to set up and manage than audience ads.
I have created campaigns on Google Ads. I would now like to use Bing Ads. Can I use the campaigns I have already created on Google Ads?
If you already have a Google Ads account, you can import your existing campaigns into Bing Ads. This is done very quickly, directly from the Bing Ads platform. You will therefore have the same campaign structure in Google Ads and in Bing Ads.
What is the difference between Bing Ads and Microsoft Ads?
No difference at all! Microsoft Ads is simply the new name of the platform as of 2019, although the name Bing Ads is still commonly used (like Google Adwords which became Google Ads in 2018). 
Qu'est-ce que Bing Ads ?
Anciennement connu sous le nom de "Microsoft AdCenter", Bing ads est un programme de publicité en ligne.
Bing Advertisement appartient au groupe Microsoft, accompagné de Yahoo et AOL. Le réseau Bing Ads comprend également des moteurs de recherche de qualité tels que : ECOSIA, QWANT et Duck Duck Go.
Tout comme Google Ads, le paiement se fait sur la base du CPC (Cost per clic).
C'est une alternative au fameux Google Ads, leader du marché de la publicité en ligne.
Qui sont les utilisateurs Bing ?
En France, sur PC, Bings ads représente :
plus de 18% de parts de marché de la publicité en ligne.

17 millions d'utilisateurs uniques.

451 millions de recherches par mois.
La démographie qui utilise Bing Ads est différente de celle de Google (44% des utilisateurs de Bing ont plus de 45 ans). Selon Sortlist, les 30% des utilisateurs qui utilisent le Bing Ads sont la tranche des 25% de revenus les plus élevés.
Les utilisateurs sont donc un peu plus âgés, souvent éduqués et ont un pouvoir d'achat élevé.
Qu'est-ce qui performe le mieux : Bing Ads ou Google Ads ?
Il n'y a pas de réponse définie. L'idéal serait de tester les deux plateformes pour voir celle qui performe le mieux pour votre entreprise. Il ne faut pas voir ces plateformes comme des concurrents, mais plutôt comme des outils complémentaires. D'ailleurs, d'un point de vue utilisateur, les interfaces se ressemblent.
Utiliser Bing Ads et Google Ads permet d'avoir une vision 360°.
Bing Ads a moins de volume mais convertit généralement bien. En effet, les utilisateurs sur Bing sont généralement plus matures et prêts à acheter.
Il existe une fonctionnalité particulièrement intéressante sur Bing Ads : vous pouvez directement importer les campagnes de Google Ads sur Bing Ads. Cela représente un gain de temps considérable car à chaque fois que vous allez modifier une campagne sur Google Ads, il vous suffira de l'importer sur Bing. Tout se mettra automatiquement à jour. Un véritable gain de temps !
Est-ce que Bing Ads est moins cher que Google Ads ?
Sur Bing Ads, le coût par clic ou CPC est  moins cher que sur Google Ads, tout simplement parceque la concurrence est moins élevée sur Bing que sur Google.
Est-ce que Bing Ads est rentable ?
Oui ! Bing Ads regroupe chaque mois 372 millions de requête : un potentiel immense pour votre entreprise, d'autant que les clients y sont plus engagés que sur les autres moteurs de recherche. Bien travaillées, vos campagnes ont toutes les chances d'attirer du trafic et de convertir les clients !
Est-ce que Bing Ads est cher ?
La concurrence est plus faible sur Bing Ads que sur Google Ads. Le coût d'acquisition est en moyenne moins cher. Selon WordStream, le coût par clic moyen est 33% moins cher que sur Google Ads.Si Bing Ads est souvent  moins cher que Google Ads, cela ne veut pas dire par contre que Bing Ads n'est pas cher. Bing Ads est juste moins coûteux que Google Ads.
Quels sont les avantages de Bings ads comparé à Google ads?
Un coût d'acquisition plus avantageux (moins de concurrence et un CPC moins cher)

Une démographie différente (plus âgée, plus instruite, avec de meilleurs revenus, souvent CSP +)

Une meilleure transparence

Un ciblage plus précis

La possibilité d'ajouter des informations supplémentaires aux annonces

Une surreprésentation des ordinateurs sur Bings ads par rapport aux mobiles. En effet, Bing est le moteur de recherche installé par défaut sur les nouveaux ordinateurs. Ce point est particulièrement  intéressant car l'intention d'achat sur l'ordinateur est souvent plus forte que sur le mobile.
Bing est utilisé sur Microsoft Office, Outlook, Word, Excel, Skype mais aussi avec les assistants vocaux Alexa et Cortana. Ces derniers sont présents dans plus de 100 millions de ménages.
Quelle proportion d'internautes utilisent Bing vs Google ?
Selon Statcounter, Google aurait plus de 90% des parts de marché des moteurs de recherche en France en 2022 et Bing aurait plus de 5%. Le reste serait partagé par Yahoo, Ecosia, Qwant et DuckDuckGo.
Dans quels cas utiliser Bing Ads ?
Nous vous recommandons vivement de tester Bing Ads si vous avez du mal à être rentable sur Google Ads et si vous êtes sur un marché où la volumétrie est suffisante (marché national avec recherches nombreuses).
Bing Ads est également particulièrement intéressant pour les annonceurs BtoB.
Quels sont les réseaux de diffusion de Bing ?
Que vous soyez un e-commerce ou un site de services, Bing Ads propose divers formats publicitaires : 
Réseau de Recherche

Bing Shopping : tout comme Google Shopping, Bing Shopping propose la mise en ligne de vos produits depuis votre catalogue.

Display…
Le retargeting publicitaire existe également sur Bing. Il permet de convertir en ventes ou leads des utilisateurs qui vous connaissent déjà.
Le retour sur investissement est souvent intéressant sur Bing Ads.
Comment mettre en place des campagnes Bing Ads ?
Pour mettre en place des campagnes Bing Ads, il est nécessaire de choisir les bons mots clés, de définir les paramètres de la cible que vous souhaitez viser, de rédiger des annonces percutantes, et de guider le visiteur vers une landing page optimisée.
Comment se structure un compte Microsoft Ads ?
Comme expliqué précédemment, Bing Ads appartient à Microsoft.
Bing Ads a une interface similaire à celle de Google Ads.
Microsoft Ads est structuré en 4 parties : 
Compte gestionnaire : Chaque client possède un ID (identifiant de compte gestionnaire) associé au nom de son entreprise ainsi que son adresse. Il est intéressant de noter qu'un client peut avoir accès à plusieurs comptes. Akolads pourra donc prendre la main sur votre compte client.

Comptes : Toutes les campagnes publicitaires sont gérées sur le compte. On pourra y mettre la devise (dollars, euros…), les données de facturation, l'accès au compte etc.

Campagnes : elles contiennent les groupes d'annonces, qui partagent le budget de la campagne publicitaire.

Groupes d'annonces : elles contiennent les annonces similaires avec les mots-clés associées à ces dernières + 500
Plus de 500 clients accompagnés
Plus de 11 millions d'euros de budget médias gérés
+ 10
Plus de 10 ans d'expérience
7
langues parlées et écrites par notre équipe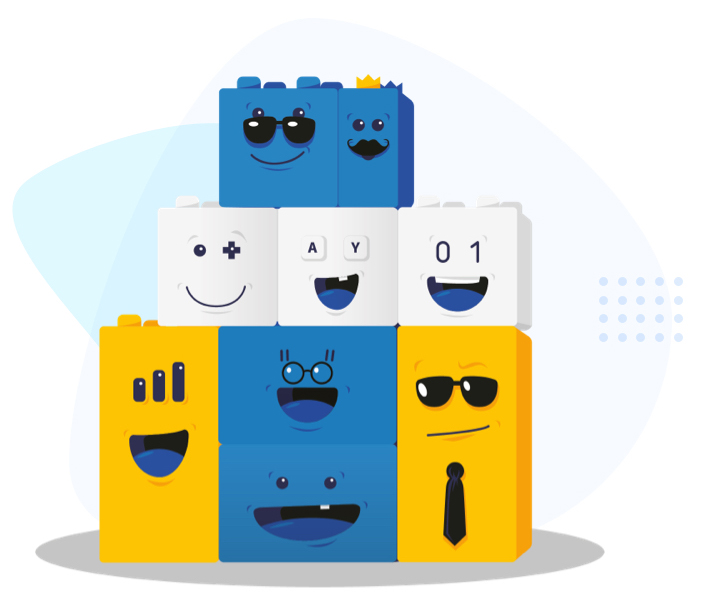 Discover the other services of our
SEO - SEA agency