Netlinking

to boost your

SEO

!
Also known as external linking or link building, netlinking is an essential SEO technique. The goal? Multiply the number of qualitative external links that redirects to your website in order to boost its visibility in search engines, improve its brand image and develop its e-reputation .
But is netlinking really important? Yes ! Because the links you receive from other websites give value to yours. And without external links, it is difficult for a brand to position itself in the first results of search engines, especially in a competitive environment. To be visible, and attract a maximum of qualified prospects, netlinking is essential.
Backlinks

at the service of your

objectives
Netlinking accompanies your digital strategy and helps you achieve your goals.
Improves the quality of traffic on your website
Improves the amount of visitors
Increase the popularity of your website
Protects against potential bad customer reviews (or attacks from competitors)
To position your company as a leader in its market, Akolads SEO experts work with you to define the best netlinking strategy: number of links, budget, pages to highlight, choice of link anchors, etc.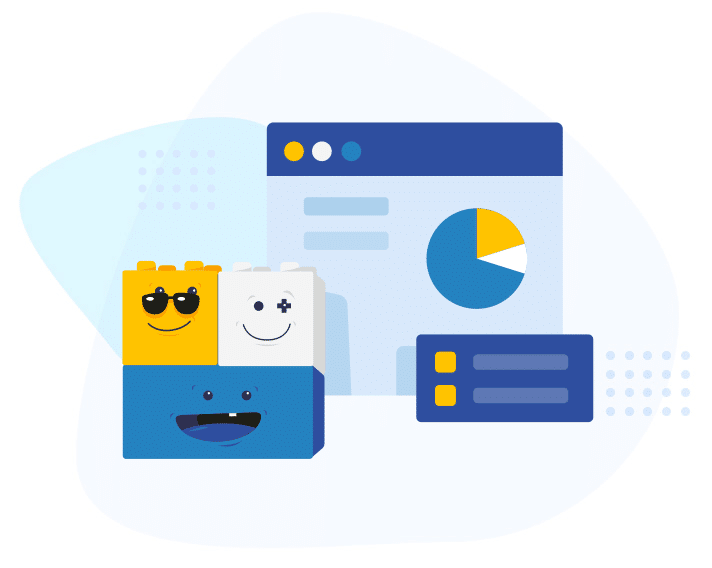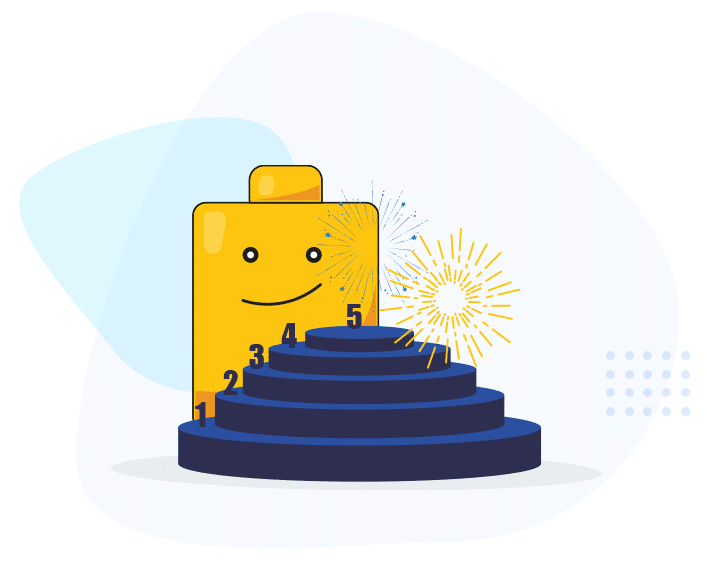 The
key stages

of a

netlinking campaign

at Akolads
Our team of SEO specialists analyzes your website in order to adapt your netlinking strategy according to the profiles of the necessary links.
We frame the strategy to put in place: choice of links, budget, link anchors, landing pages…
We buy sponsored articles through specialized platforms or through our publishing partner. Depending on the site, the writing can be done by the editor or by our in-house editors.
Articles containing your links and photos are published .
We measure the results of netlinking actions every 3 to 6 months in order to adjust the strategy and boost your visibility on search engines over the long term. Indeed, netlinking is a long-term endeaver. It takes several months before you feel the SEO results.
The importance of
quality links
Our web marketing experts work to find the best blogs, media sites and thematic sites that will help you design a powerful and effective netlinking strategy .
Every month, these are re-evaluated, in order to ensure you qualitative external links, which will bring a real plus to your SEO . Our quality measurement indicators guarantee you a successful netlinking campaign .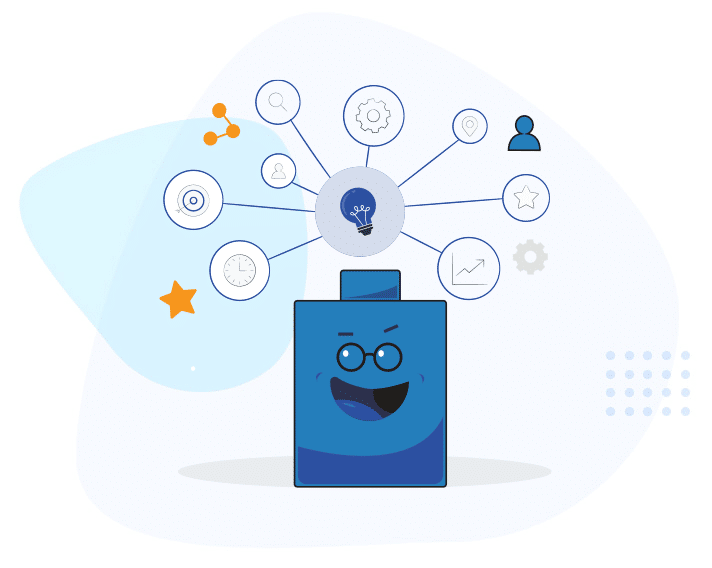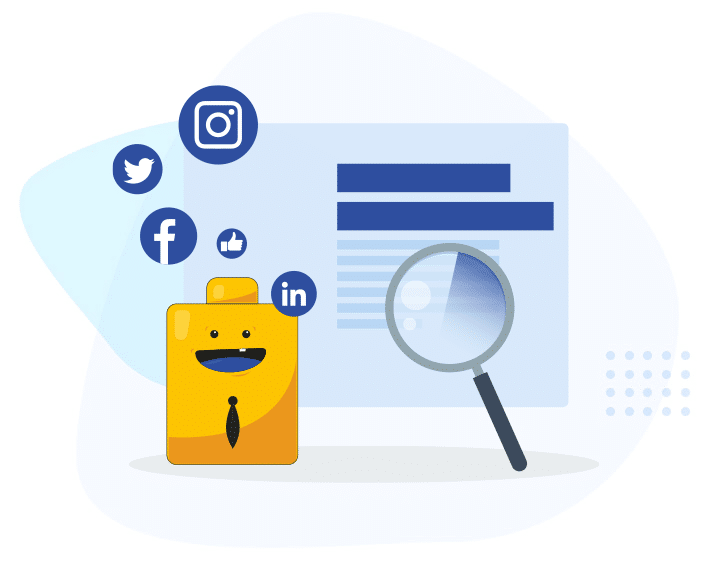 Build your
brand image

through

link building
Thanks to netlinking  give Internet users more opportunities to land on your website to discover your content, your products and your services.
Indeed, netlinking is used to improve its positioning in search engines, but it also allows you to be known by future customers.
We like to choose qualitative websites that will be real prescribers!
Like a real Swiss army knife, netlinking is now an essential technique in the world of SEO and E-reputation .
Measure

the impact of your

netlinking

actions
As explained above, netlinking has an impact on SEO, but also on brand image. This last aspect is difficult to measure.
However, here are the KPIs that we use to measure the impact of the netlinking campaigns implemented:
Improvement of the authority score (the popularity in the eyes of Google)
Positive ranking changes in the Google search engine
Growth in the number of backlinks and referring domains
Improved traffic in the referral channel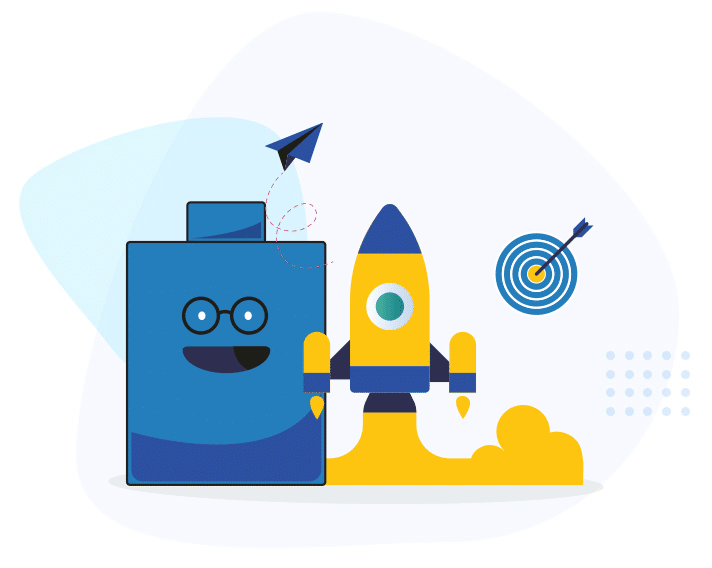 Frequently asked questions about netlinking
What is netlinking?
Netlinking, also called "link building" is a fundamental technique in SEO. It consists in multiplying the number of external links, also called "backlinks" pointing to a website, with the aim of improving its visibility on search engines (and its notoriety).
Simply put, netlinking increases its "popularity" in the eyes of Google. The idea is to obtain backlinks from popular and qualitative websites in order to gain the favors of Google.
In terms of SEO, netlinking is part of "off page" optimization. The rest of the SEO optimizations are "on page".
Why is netlinking important in SEO?
In SEO, there are three main aspects : technical, semantics (SEO optimized content, keywords etc.) and netlinking.
Netlinking allows Google to take a website seriously and bring its pages up in the search engines. Publishing a lot of content and having a technically correct website is no longer enough. Netlinking is an essential aspect of SEO.
In addition to that, netlinking allows you to work on the brand image and the credibility of the website. It also allows you to protect yourself from competitors who would like to tarnish the e-reputation of its rivals.
However, beware! In recent years, quality has taken precedence over quantity and Google has implemented the "Google Penguin" algorithm to penalize abusive practices (massive link purchases, over-optimization of anchors, spam comments on blogs, etc.)
What is an internal link?
An external link, also called a "backlink", is a link placed on a third-party site, pointing to a specific page on your site. External links have the most weight in SEO because they are seen as recommendations by search engines.
What is an internal link?
An internal link is a link from your site to your site. For example: on your homepage, you can put a link to your blog.
It is important to set up internal links in order to facilitate the navigation of the user but also to transmit SEO juice between your pages. This technique is called internal linking.
What is the difference between internal netlinking and external netlinking?
Internal netlinking concerns the organization of the pages of your website between them. External netlinking concerns links from third-party websites that point to your site. The two techniques are complementary in an SEO strategy, and must both be worked on in order to boost your visibility on the web.
What is internal linking?
Internal linking (also called "internal netlinking") refers to the organization of internal links on a website. An internal link links two pages of your website to each other.
For example, when an article on your blog leads to a service page on your website, or to another article on your blog, this is internal linking.
The "internal linking" makes it possible to distribute the SEO juice (the popularity of a page, often the home page) on all the other pages of the website. It improves the SEO of your website but also makes it easier for the user to navigate.
Our internal linking advice:
On your home page, put links to your collections pages, your blog etc. This can be done in the text but also in the footer.
Choose the link anchors carefully (using for example the keyword on which you want to position the page).
Dofollow and nofollow links: what are the differences?
There are two types of links: the dofollow link and the nofollow link.
The dofollow link is the link you want to obtain: it allows you to transfer popularity from one site to another. This link has SEO value.
The nofollow link is a link that does not transfer popularity from one site to another. It doesn't have much SEO value.
Dofollow link:
<a href="https://akolads.com/">Akolads Agency</a>
Nofollow link:
<a href="https://akolads.com/" rel="nofollow">Akolads Agency</a>
What is a deep link?
A deep link is a link that redirects to an internal page of another site and not to the home page. A deep link directs the browser to a specific page (a product, a blog post, etc.)
What is the domain authority?
The domain authority (DA) is a rating given by SEO software.
This rating measures the popularity and reliability of a website on a scale of 0 to 100.
Google evaluates the overall score of your site, by your content, your netlinking, the technical aspect and many other criteria.
On some very competitive queries, a high domain authority will be necessary in order to move your page up in the search results.
But what is a high domain authority?
As explained, the rating varies from 0 to 100. However, it is difficult to have a score higher than 50. Only extremely influential sites will have such a high rating.
In addition, the rating of the domain authority varies according to the sectors. It is therefore important to see where your competitors are positioned through a small benchmark.
What is a link anchor?
A link anchor, or "anchor text" in English, is a portion of text on a clickable link. This link anchor allows you to position yourself on certain keywords, when it is done well.
For example: Akolads is an SEO agency.
"SEO agency" is the link anchor.
Be careful not to over-optimize link anchors. Here are our recommendations:
3% maximum of the total links must include optimized anchors, that is to say on the strategic keywords of your activity
5% maximum of anchors designed with long tails in mind;
The rest of the anchors are to be divided between raw URLs and URL variants, brand name and various poorly optimized anchors such as ''Click here'', ''Visit our site'', 'This article', 'Find out more more ''…
How to do a netlinking campaign?
To carry out a netlinking campaign, it all starts with an analysis of your website. (benchmark of competitors, analysis of your metrics, your current backlinks, your objectives, etc.)
We choose relevant sites (on the same theme as your activity) with good metrics (domain authority, trust flow, number of visitors, etc.). Then comes the choice of link anchors and landing pages.
But how to get a backlink?
Link exchange
Linkbaiting (buzz marketing)
Link Ninja (directory, forum, comments…this method is no longer as effective as it was a few years ago)
Purchase of sponsored articles
The most popular and fastest method of netlinking is the purchase of sponsored articles. This is done through specialized platforms or through publishing partners. The articles are then published with the links pointing to your site, and the results are measured regularly to adjust the strategy.
What is a qualitative backlink?
A qualitative backlink is a backlink that comes from a popular and qualitative website. This is why your articles must be published on carefully selected blogs, medias or thematic sites.
To check the quality of a backlink, we rely on several criteria:
The relevance of the third-party site (theme and notoriety)
The authority domain of the third-party site
The number of monthly visitors on the third-party site
The Trust Flow
Etc.
At Akolads, during a netlinking audit, we look for competitor's backlinks that may represent interesting links for your brand.
Be careful with the choice of links: some links can have a negative effect, they are called toxic links.
How and why check your backlinks?
To analyze your backlinks, you can use suitable tools such as SEMrush, AHref, Majestic etc.
Analyzing your backlinks will allow you to:
Identify which sites gave you a backlink.
Identify which sites removed the backlink.
Identify the links that point to your site and that could be harmful to your company's reputation.
It is also interesting to analyze the backlinks of your competitors. At Akolads, we often make a "Backlink gap". This allows us to see the links that your competitors have in common. Generally, a site that talks about several of your competitors will likely add a link to your site as well.
What is the impact of netlinking?
Netlinking allows you to boost your SEO metrics and your e-reputation.
Indeed, to develop your image, improve the quality of traffic on your website, boost the number of visitors, develop your popularity and protect yourself from potential bad customer reviews, netlinking is essential!
How long do you have to wait to measure the impact of netlinking?
There is no definite answer. At Akolads, we recommend waiting 3 months to see the evolution.
However, netlinking also works on brand image and credibility. This last aspect is intangible and therefore, difficult to measure. + 500
We helped more than 500 customers
We accompanied more than 150 advertisers
+ 10
Over 10 years of experience
+ 250
We accompanied more than 150 publishers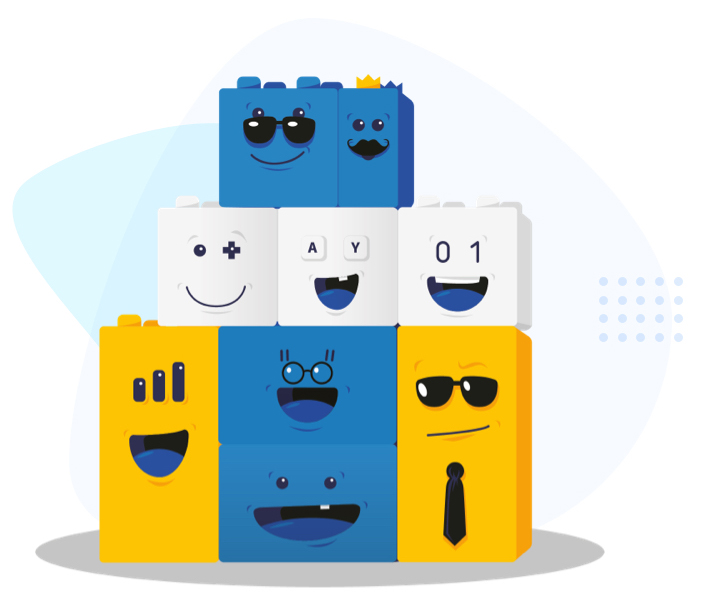 Discover the other services
of our
SEO agency - SEA